Does your company face any of the following issues?
Unstructured communication channels

that lead to spam

Buried in

paperwork

with no structured database

Wasting time to

manually enter data

into the system and losing data in the process

Lack of

analytics

Lack of

personalised reminders

Difficulty managing and monitoring employee's work in

real time 
Delays

for actions that should be prompt and timely

 

Struggle to create direct collaboration between Assets and Workers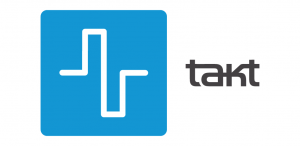 Takt is a user-friendly digital collaboration tool designed to help industrial SMEs enhance interactions between their Assets and employees. The main objective is to encourage planning and allow real time monitoring of execution. By modelling business processes as fully paperless operations, Takt offers customised and tailored mobile access to workers with personalised reminders. 

Planning and monitoring  tasks through the web
Takt web app allows Project Managers to have an overview of all activities and reports in the system. They can promptly react to any issues and adjust the plans in real time. They can easily create and manage digital Work Orders for any Asset and assign tasks to Workers, with all the necessary details. They can access all the reports and see the status of each task in the system. All the data is stored in the system, which allows overview and long-term analysis.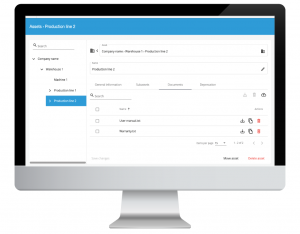 Asset management
The most popular collaboration platforms that have been developed for IT and virtual teams are only focused on people and their tasks. However, they lack other elements industrial companies need such as Assets, spare parts and inventories. On the contrary, ERP solutions are expensive and difficult to implement. The aim of Takt is to combine the simplicity of modern workflow management systems with chosen functionalities of ERPs. It has been designed specifically for the needs of industrial SMEs.
Personalised mobile approach
Takt mobile app is specifically tailored for the workers in the field. Every worker gets his own access to a set of tasks assigned to him. The tasks contain all the information he can use in execution, including all the necessary documentation, permits, manuals and licences he may need. Reporting has also never been easier – all he has to do is fill an in-app form with text, photo, video or audio content and, after submitting it, it is immediately available to his supervisor. All actions are covered with personalised and timely reminders. That is it – no more paper or delays!

To summarize…
By combining the personalised mobile and web approach, Takt assists with the real-time collaboration moving flawlessly in the field as well as in the office. Easy implementation and the potential for integration with other systems will have you set up and ready to start in no time. Forget the clutter and paperwork with a fully digital workflow.
Contact us!
If you are interested a meeting to further discuss the benefits Takt could have for your business, or would like to arrange a demo and try it yourself, please contact us at info@digital-worx.rs